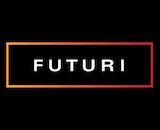 StreamOn has been acquired by Futuri Media. Based in Canada, StreamOn provides integrated streaming, podcasting, and social media technologies to the broadcast industry.
"To bring StreamOn's innovations into the Futuri fold is a perfect match," Futuri CEO Daniel Anstandig said. "We are like-minded in providing state-of-the-industry tools to broadcasters, and the StreamOn team has the vision to see where the puck is headed in terms of streaming and social."
"This move combines two very smart and creative teams that are dedicated to bringing broadcasters the resources they need to compete and thrive," said Andrew Snook, StreamOn's co-founder and chief technology officer. "In the coming months, clients can expect to see new features to help grow ratings and revenue." Snook will be joining the Futuri team as vice president of streaming systems.
Futuri is an interactive media specialist, and its engineering department recently worked with StreamOn to redesign the company's Streaming Transmitter. That service offers HTTP live streaming, analytics, SoundExchange reporting, and ad insertion technology.