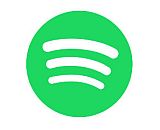 Two French podcast publishers, Bababam and Choses a Savoir, have chosen Spotify subsidiary Megaphone for creation, monetization, and metrics analysis. As part of joining Megaphone, these two publishers will be early testers of the Spotify Audience Network in France. As such, Spotify will be creating advertiser demand for Bababam and Choses à Savoir, driving increased monetization for their businesses, while helping advertisers target more French podcast listeners. The Spotify Audience Network will be available to all French advertisers later this year, the company says.
The announcement includes metrics from Chartable, which Spotify recently acquire with a promise to bundle it into Megaphone: According to Chartable:
Podcast downloads in France grew 76% between 2020 and 2021.
This growth has continued in 2022 with unique podcast downloads increasing 46% YoY in February 2022 vs February 2021
What's more, per a May 2021, IAB Europe report, ad spend on podcasts across Europe is expected to grow by more than 50% to over €200 million by 2023
"We are delighted that two of France's leading publishers, Bababam and Choses à Savoir, have chosen Megaphone by Spotify as their podcast platform of choice. Megaphone formally launched in France just a few months ago and we're pleased with the momentum the platform has seen in this important market. We're ready to serve more enterprise podcast publishers across Europe with our robust, differentiated offering and help them to grow their businesses," said Emma Vaughn, Global Head of Advertising Business Development & Partnerships at Spotify.
"At Choses à Savoir, the most listened to native podcast network in France, we are very happy to join Megaphone, whose service meets all our needs in terms of creation, analysis and monetization. This collaboration will allow us to accompany our development, the rapid growth of our audience on the 20 Choses à Savoir podcasts, and to ensure our mission: sharing knowledge with the greatest number of people." Louis-Guillaume Kan-Lancas, founder of Choses à Savoir.
.