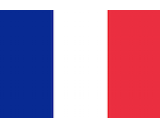 France's industry body SNEP announced that its albums chart will begin counting streams. All plays from both ad-supported and subscription tiers will be included in the calculation, although the most-streamed track from an album will be down-weighted to half its streaming total. The streaming equivalent album will be that adjusted total track streams divided by 1,000.
Different markets have adopted different policies for if and when streaming contributes to music's charting performance. For instance, Billboard counts 1,500 song streams as equivalent to one album sale, whereas Germany's calculation only includes plays from premium services.
SNEP unveiled the new chart policies along with its results for the first half of 2016. The report showed growth for the music industry and for streaming in particular.