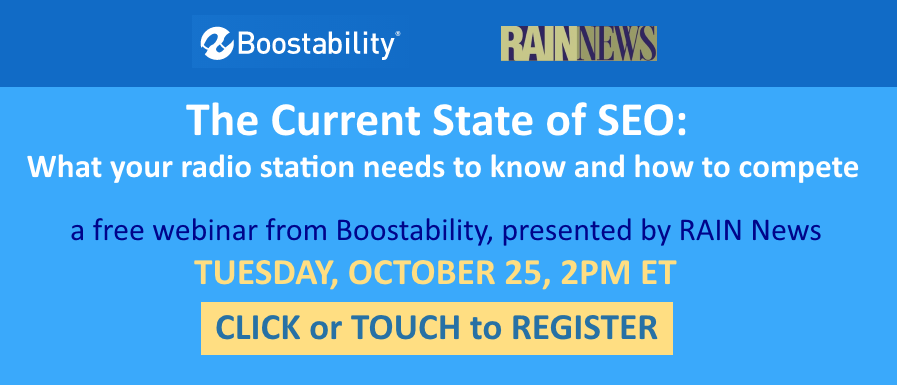 ---
RAIN is pleased to present a free webinar from Boostability, an online marketing partner for radio stations, specializing in SEO services. Register for this free event, scheduled for Tuesday, October 25, at 2:00pm ET.
The internet has changed the way consumers buy. Radio continues to be a strong advertising medium but there is no question that advertisers are investing more and more into digital marketing.
So what do radio stations need to know about what is happening in the digital marketing space?
This webinar provides you with a current state of SEO, how it works with radio, and what radio stations are doing to successfully sell SEO.
In this webinar you will learn:
What is SEO and why you should care
Where does SEO fit in an SMB budget (Do businesses still want it?)
How can SEO & Radio work together (see video)
How Radio stations have successfully added SEO to their offering (Best Practices & how to sell it)