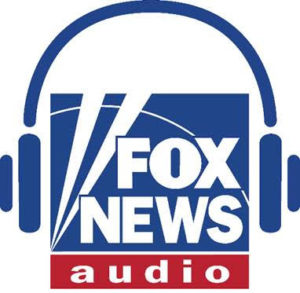 Absent until now, FOX News Media podcasts are in Spotify, thanks to a new deal announced by VP John Sylvester. The catalog includes over 20 original series and three new show that will launch in May.
In making the announcement, Sylvester said, "Throughout these unprecedented times, FOX News Audio has become a destination for listeners to get up to the minute information, whether it's the latest on the current coronavirus pandemic, insights from the 2020 presidential campaign or in-depth interviews with leading newsmakers. We are pleased to partner with Spotify, offering their millions of subscribers worldwide access to our best in class content."
Two of the new  podcasts debuted today: The Proud American Podcast Series (hosted by combat veteran Johnny Joey Jones and The Trey Gowdy Podcast with former four-term congressman Trey Gowdy) and The Trey Gowdy Podcast with the former four-term congressman.
On May 12 FOX Top 5 will  drop, featuring a revolving cast of paired co-hosts talking about all manner of things.
FOX News Media is a powerhouse network, but not one people hear about with the same frequency as NPR, iHeartRadio, Stitcher, Wondery, and some others. It is listed in Podtrac's Top Podcast Publisher list, and Triton Digital's US Podcast Report which lists a top-10. Each of those rankers includes US listening of each company's measurement clients.