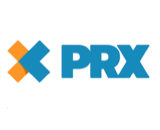 Co-hosted by Juna Gjata and Dr. Eddie Phillips, Food, We Need To Talk is a podcast about eating, body, weight loss, and health. The show launches its second season with a new business infrastructure provided by PRX. The public media and podcast group will provide distribution, monetization, and production support.
The show was started in 2019, and produced one season oaf 18 episodes before a year-long hiatus. The first new show dropped yesterday. Each episode is 20-30 minutes in length, and they drop on Mondays.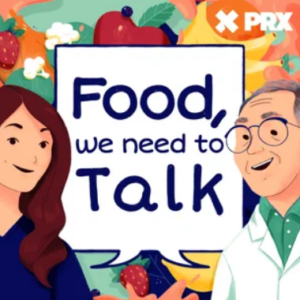 Future episodes will delve into topics including the science of how metabolism works, understanding diets and why 80% of them fail, aging, microbiome, and more. Guests will include authors, scientists, and professors across fields of nutrition, exercise, and lifestyle medicine, as well as fitness instructors, mindfulness experts, and more.
"Juna Gjata and Dr. Eddie Phillips bring an empathetic point of view to a topic we can all relate to, our own selves," said Jason Saldanha, Chief of Business Development and Content at PRX. "'Food, We Need to Talk' is as informative as it is entertaining. At PRX, we seek to partner with must-hear independent audio creators. We're thrilled to help bring this podcast to listeners everywhere."