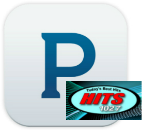 Pandora successfully acquired KXMZ radio station in South Dakota in May, but that doesn't mean the ownership stayed on secure footing. ASCAP challenged two elements in Pandora's action to buy the station shortly after the purchase closed, but the FCC today denied them both.
First, it raised concerns aout the company's navigation of laws that limit foreign ownership of U.S. radio. Second, it questioned Pandora's motivation in buying the station and how it would impact the PRO's business. "If Pandora uses its newfound status as a broadcaster to successfully litigate lower licensing fees, large music publishers may well follow through on their threat to withdraw from ASCAP," it said in the FCC challenge.
The FCC has now responded that ASCAP's business concerns are based on speculations. "Because ASCAP's predictions depend on the independent actions of third parties, the Bureau concluded that ASCAP had not established either causation or redressability, two requirements for judicial standing," it said.