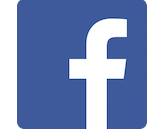 Facebook's possible plans for music content continue to take hazy shape as the company assembles tech and talent in that space. The latest development is the acquisition of Source3, a startup that specializes in "analyzing branded intellectual property in user-generated content." The Source3 team and the company's technology will be incorporated into Facebook's ranks.
There are several purposes Source3 could serve. First and foremost is in piracy. Some users upload infringing material to the social network, and Source3's tools can catch instances of that activity. Facebook developed its own Rights Manager tech, similar to YouTube's Content ID program, which allows rights holders to pursue a takedown or to monetize infringing content.
Although the acquisition is not immediately tied to the music industry, the importance of Content ID on YouTube shows how this development will likely be of importance for artists and labels in managing and protecting their work. The technology could be equally useful in monitoring the use of licensed music in professionally produced publisher video as well as in user generated content.
Along with developing its rights management program, Facebook has made several hires in the music space over the past year. Most have been focused on licensing and artist relations. Tamara Hrivnak is at the forefront, joining in January to lead Facebook's global music strategy.