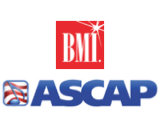 ASCAP and BMI announced a collaboration that will see the two performing rights organizations create a single comprehensive database of musical works from their libraries. The database will contain an overview of shares and rights information for much of the music licensed in the United States, offering more clarity around music ownership.
Experts from the two parties have been working on this database for more than one year. The final product, expected to have an initial launch in Q4 2018, will be publicly available on both the ASCAP and BMI websites.
"ASCAP and BMI are proactively and voluntarily moving the entire industry a step forward to more accurate, reliable and user-friendly data," ASCAP CEO Elizabeth Matthews said. "We believe in a free market with more industry cooperation and alignment on data issues. Together, ASCAP and BMI have the most expertise in building and managing complex copyright ownership databases. With our combined experience, we are best positioned to make faster headway in creating a robust, cost effective market solution to meet the needs of the licensing marketplace."
"We have always advocated for data transparency and supported the need for a user-friendly and comprehensive solution that would benefit music users and music creators alike," added Mike O'Neill, BMI's president and CEO. "While BMI and ASCAP remain fierce competitors in all other regards, we recognize that our combined expertise allows us to create the best solution for our members and the marketplace. We're excited by our momentum and the promise of what this database can become in the future."
The first phase of this database project is set to be a secure and searchable log of ASCAP and BMI registered songs. Future phases may explore functions such as customizable interactive API solutions or could expand to include other databases.