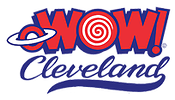 John Gorman has four decades of executive programming experience in radio. Jim Marchyshyn was in sales and marketing. The two have partnered to co-found oWOW Media, a Cleveland Internet radio station staffed by sales and on-air personnel who mostly come from broadcast radio, some of whom left their jobs to join the pureplay venture.
The station (go here for the stream and website) started in February. "We're going after a region," John Gorman told RAIN News during a phone call in which both partners evangelized the online radio opportunity. "We identified a market that is between the 15th and 18th biggest market."
The station is mostly ad-driven, but also monetizes merchandise and special events. The startup organization includes four full-time sales people, hired from diverse sales categories, but with one thing in common. "They are leaving old media for new media," Jim Marchyshyn said. "The future is now, and they wanted to get in sooner rather than later."
"Our air staff comes from terrestrial radio," Gorman revealed. "They see the future."
Future forecasting, for online and terrestrial radio, is a topic that invigorated both Gorman and Marchyshyn, each of whom predicted downside for traditional radio.
"It's like the horse," John Gorman told us. "The horse was wonderful and was around for millennia. But when the combustion engine was invented, that was a game-changer. We look at it the same way. We thank Marconi very much. Radio had a nice long run. But terrestrial radio is losing audience. However, the heart of radio is very much alive — it's just moving to a new platform."
That heart of radio is operationalized at oWOW Media with a human air staff, no algorithms, and some degree of focus on Cleveland and Northeast Ohio bands. In our listening, we heard Rock and Blues from Joe Bonamossa, The Rolling Stones, Springsteen, and others, including live concert tracks we hadn't heard before.
John Gorman's opinion of radio's reduced influence didn't stop with the horse/car analogy. "Take Rome. That city didn't die or disappear. But great cities of the past no longer serve the world as they once did. Contemporary music radio is nothing but a series of infomercials for major labels." Gorman says oWOW is an old idea on a new platform, with "real live people on the air. We choose our music without talking to a single label."
Gorman and Marchyshyn feel that their venture is part of a renaissance in Cleveland. The studio is located downtown. The startup has commercial investors, and also benefits from Cleveland city grants.
"Radio used to provide the soundtrack — the soundtrack to the community culture. We are the true soundtrack of Cleveland culture."