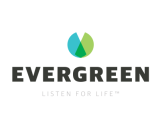 Evergreen Podcasts is announcing a partnership with IndustryPods, a young network specializing in making podcasts from virtual conference recordings.
Evergreen says the arrangement will allow it to showcase all IndustryPods shows, such as LA Blockchain Summit, Blockchain and Booze with Adam Levy, and USA CBD Expo. The InudstryPods website displays eight shows. They work with the premier virtual and live conferences around the globe and record the keynote speakers, industry experts and insider information at these conferences in a podcast format. The company works with B2B conferences to record, edit, host, distribute and market various podcasts.
Evergreen says that Industry Pods is now able to distribute to a wider audience and cross-promote relevant interest. Industry Pods is powering the Evergreen B2B channel as the leading publisher of conference content segmented by industry.
"We have long believed that conferences can improve the influence and strength of their content by partnering with IndustryPods," offered Michael DeAloia – CEO of Evergreen Podcasts, "And producing podcasts with content and information that has long been behind the paywall of the conference."