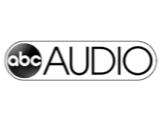 ABC Audio and ESPN Audio have entered a partnership for podcast ads. Under their agreement, the ESPN Audio ad sales team will represent the ABC Audio podcast network. ABC Audio joins FiveThirtyEight, National Geographic, and ESPN's own network as ad sales clients. The deal will create closer ties and potential strategic collaborations for two audio operations that are wholly- and majority-owned by the Walt Disney Company.
"Our goal for ABC Audio remains – to be a powerhouse of podcast production at ABC News and across Walt Disney Television," said Stacia Philips Deshishku, vice president and general manager of ABC Audio. "Our award-winning, compelling podcast series and originals are just the start of the smart programming that our team will continue to roll out this year and beyond. Now, working with ESPN Audio, we have a unique opportunity to scale our podcast ad sales alongside those of other Disney business units and share synergies along the way."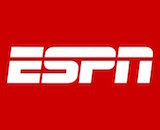 "Adding ABC Audio's podcasts under the ESPN Audio sales umbrella will provide advertisers with one-stop shopping, enhancing the value and efficiency they receive from a larger stable of premium and compelling content," said Tom Ricks, senior director of ESPN Audio Ad Sales. "We reach complementary audiences – adding even more value for advertisers."
The partnership was announced during yesterday's RAIN Podcast Business Summit in New York City.