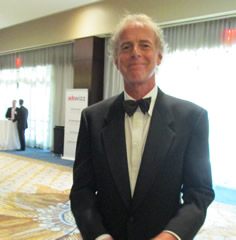 ESPN Audio and Pandora were named dual winners of the "Best Overal Online Radio Service" in the 2012 RAIN Internet Radio Awards, announced today in Dallas. The awards, presented by a tuxedo-ed RAIN publisher Kurt Hanson, capped yesterday's successful RAIN Summit event.
Both services received perfect scores across the segment of our judges panel that reviewed them. It was Pandora's third consecutive "Best Overall" award, and one of two on the day for ESPN (ESPNRadio.com was named "Best Streaming Broadcast Station"). Pandora founder Tim Westergren was on-hand to accept his company's award; ESPN Radio Director of Digital and Print Media Revenue and Operations Cory Smith accepted ESPN's awards (pictured left; who also spoke at RAIN Summit).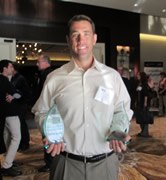 The "Best Overall Digital Strategy" Award went to Clear Channel's digital service iHeartRadio (accepted by Clear Channel Media + Entertainment and SVP of iHeartRadio Network Owen Grover, who spoke at the Summit). And congratulations to Dallas-based webcaster RoothogRadio.com for being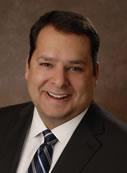 named the 2012 "Best Single-Stream Webcaster."
Special congratulations to Ezra Kucharz, President, Local Digital Media at CBS (pictured at right), for his special recognition with Triton Digital's RAINMaker Achievement Award.
Since 2010, the RAIN Internet Radio Awards have recognized the achievements and the best practices of the Internet radio industry.
Look for more coverage from RAIN Summit Dallas (and search #RAINSummit on Twitter), including audio, soon from RAIN.