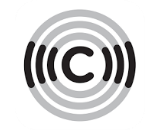 Boulder-based Clip Interactive announced that Entercom Communications, the nation's fourth-largest radio group, will use Clip interactive radio players for its mobile and web streams. The agreement throws Entercom's 129 radio stations onto Clip's interactive platform. The deal follows a year-long engagement of Entercom's seven-station Portland cluster on Clip's platform.
Entercom is Clip Interactive's largest partner to date, and Clip is pushing for an "industry-wide platform solution that allows radio to leap-frog digital competitors."
"Entercom has a very well-crafted and sophisticated digital strategy," said Clip Interactive CEO Michael Lawless. "We're honored to have earned their business and eager to match our innovative product team to their forward-thinking digital team," said Michael Lawless, Chief Executive Officer at Clip Interactive."
Chief Revenue Officer Bill Freund focused on the interactive capacity of Clip's platform. "Our ability to deliver fully interactive audio content and ads for Entercom stations will greatly benefit their listeners and their advertisers," he said.
Tim Murphy is VP of Digital at Entercom, and he voiced a broad view of the agreement. "[Clip Interactive's]  ability to innovate and solve real problems for both broadcasters and listeners is unparalleled, and we expect to develop industry-changing solutions through our partnership."
Clip Interactive was founded in 2012. Last year the company announced several technology enhancements for its platform, including FM reception for mobile, and adding web players to its stream deployment.