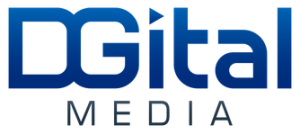 In another milestone buy-in to podcasting from traditional radio, Entercom has acquired 45% of podcast development and advertising company DGital Media. Hubbard Radio acquired 30% of PodcastOne in August, 2015. Both deals represent radio's interest in fast-tracking involvement in podcasting's unique values and potential.

Entercom paid $10-million for the near-half stake in DGital Media. The radio group has optioned the right to acquire the rest of DGital, according to Bloomberg Technology. All this in the context of Entercom closing its blockbuster acquisition of CBS Radio, which will transform the entity into America's second-largest radio holding company.
We spoke with Spencer Brown, CEO of DGital Media, and Jay Green, Senior Vice President of Strategy & Analytics who recently joined DGital from AdLarge. They said that the Entercom deal is the result of a year of conversation. In a phone call with these two executives, the discussion ranged from deal origins to technology, advertisers to company aspirations.
New Resources
Although publicity around the investment has reported in-kind value that includes radio promotion of podcasts, Spencer Brown was quick to clarify that the in-kind collaborative value is not formally part of the deal. No investment value is assigned to that sort of marketing, but it is recognized by both companies as mutually desirable business strategy.
In discussing the cash resource at his disposal, Spencer Brown demarcated three priorities: Staffing, Production, and Technology. In anticipation of the deal announcement, DGital Media has been ramping up its sales force, lifting that staff by 25%. He wants more account executives in the market, Brown told us, for relationship building with major agencies.
On the production front, where the company assists with creating shows in its portfolio (e.g. the Recode podcasts, owned and operated by Vox Media), Brown said there were at least 15 people on the team today. "Production is a strength of ours," he told us, and came back around to that later in the conversation too. "We can work with clients on a fully integrated basis: Production, distribution, marketing, sales."
When it comes to technology DGital Media has been investing in development, and Jay Green promised future announcements in that realm. "We are looking to understand our clients' audience — perhaps even better than they do," Green said. "The advertising landscape has evolved to data-centric model. In podcasting, we work in data-centric and native-centric models both have exploded together."
Advertising
As a company priority, data and audience understanding are paramount. Spencer Brown called Apple's recent announcement that it would release audience metrics to podcast producers a "huge deal for the industry. Audience metrics have always been a stated barrier for certain brands [to advertise in podcasts]."
Neither executive would quote DGital's advertiser profile; we wanted to know about the growth of national brand advertising — an awaited trend which could signal an important evolutionary step, and much more money, for the category. spencer Brown said his company was seeing that trend develop, and he expected it to continue when Apple puts those metrics into the market.
Brown also noted what he called "challenger brands." They are some of the well-known podcast advertisers like Blue Apron, Dollar Shave Club, Mack Weldon, Quicken Loans, and Geico, which have "reinvented direct-to-consumer marketing.
The Future
Entercom's investment in DGital Media is clearly a landmark in the podcast company's business story, and fuels the company's aspirations. "We want to be the market leader in on-demand audio," Spencer Brown told us. "We think our partnership with Entercom puts us on the path."