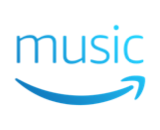 Amazon is rolling out several new Alexa voice commands for using its music streaming platform on the Amazon Echo, according to Billboard. The additions include more than 500 activities that Amazon Music can now provide the soundtrack for through the smart home speaker device. Echo owners can also pair the activities with specific music genres such as pop, country, jazz, classic rock or classical.
The activities chosen were based on feedback and requests from Alexa users. Many of the top requests centered on relaxing. Music for meditation was the top request, followed by spa, party, dinner, and focus activities.
"We launched Amazon Music Unlimited with the ability to ask for music by genre, era, mood and lyric with the intention of making the listening experience on Alexa as effortless and natural as possible," the company said. "It's working — we now see Amazon Music listeners ask for even more specialized requests — like music for activities."
The activity voice controls Amazon is adding mimic many of the curated playlists that are now standard for most streaming services. With Amazon making the move to adapt that listening style to its hardware, rival music platforms will likely want to keep pace in developing similar voice skills. While Amazon Music Unlimited might have an obvious edge among Echo owners, the company hasn't made any outright moves to discourage use of services such as Spotify or Pandora on its hardware.