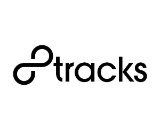 Venerable streaming music service 8tracks will close on December 31, SF-based Founder and CEO David Porter announced. This ends an 11-year run of a streaming music service notable for its innovation, loyalty of its contributing users, and unique product.
The key feature of 8tracks was the user-created playlist, which had to include at least eight tracks (get it?) and at least two genre/mood tags. Playlist creators were called DJs. 8tracks was founded in 2006 and launched in August, 2008.
In early days the site drew heavily on tracks from SoundCloud, when that platform allowed exporting of tracks. Over time 8tracks developed indie label and major label relationships which expanded the catalog of music available to DJs.
"We're lean-back that goes deep." –David Porter, Founder & CEO, 8tracks
8tracks was profitable during its early and mid-stage years, according to RAIN's conversations with David Porter. As that balance sheet scenario shifted, the company experimented with subscription plans to supplement its audio and video advertising. In June, 2016, the company initiated a crowdfunded investing campaign via SeedVest, using a new "Regulation A" SEC-approved mechanism by which anyone could buy equity for as little as $100. Porter and his team hoped for a $5-million crowdfunding take, and did  raise $2-million.
On a Facebook post David Porter said, "We served many listeners and DJs well, at important times in their lives, for more than a decade, introducing adventurous listeners to new artists they may never have otherwise discovered, and for that we're proud."
8tracks DJs may export their work to Spotify playlists; a new "Save to Spotify" button appears on owned playlist pages.