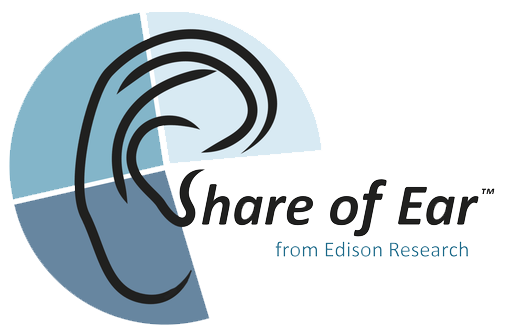 Edison Research announced that Share of Ear, a large-scale survey project which measures what U.S. consumers listen to across all types of audio, will accelerate its semi-annual pace to a quarterly reporting period. Full Share of Ear datasets are available to subscribers, and the company has released several key information points publicly.
The company cites "overwhelming demand from all quarters of the audio industry" as motivation to establish the quarterly cadence of surveys.
Share of Ear uses a diary method (physical and online) to query a nationally representative sample of 2,000-plus 13-and-over Americans about what they listen to. Audio sources include broadcast radio, CDs and music files, streaming, SiriusXM, podcasts, and anything else reported by the respondents. The project was introduced in May of last year, and updated in the fall.
Recent Share of Ear announcements have included a breakdown of what people listen to on mobile devices, and a study of AM/FM's reach as Pandora and Spotify compete for listener share.
"We are extremely gratified, to say the least, by the industry response to the Share of Ear study, not just from the streaming audio industry but from the advertising, financial, and academic communities," said Larry Rosin, President of Edison Research.