Yes, another ranker. But the Edison Research Top 50 is distinguished by its underpinning of in-the-field survey work, part of the company's Podcast Consumer Tracking Report. Over 10,000 podcast listeners were queried about their show preferences "continuously throughout 2020." This means that, unlike server-side measurement by online tech companies, no podcast on earth is excluded.
Although the public release indicates only the top 50 most-listened-to shows, the company says it collects "a variety of demographic, psychographic, and purchase behavior information." The study and contact information lives HERE. Edison brags that subscribers include half of the top 20 podcast companies, and leading tech platforms. "From day one of a subscription we are able to provide leading podcast networks with the size and demographic makeup of their audience. Our dataset gets more and more robust every day, and we are immensely proud of this service we can provide to the industry," said Edison SVP Tom Webster.
The Joe Rogan Experience, in the #1 slot is a prime example of how Edison's list is different — the Rogan show is not measured by other leading ranking companies. The Daily (which, for example sits atop the Podtrac monthly ranker) slides into the #2 placement in Edison.
Here is the whole thing: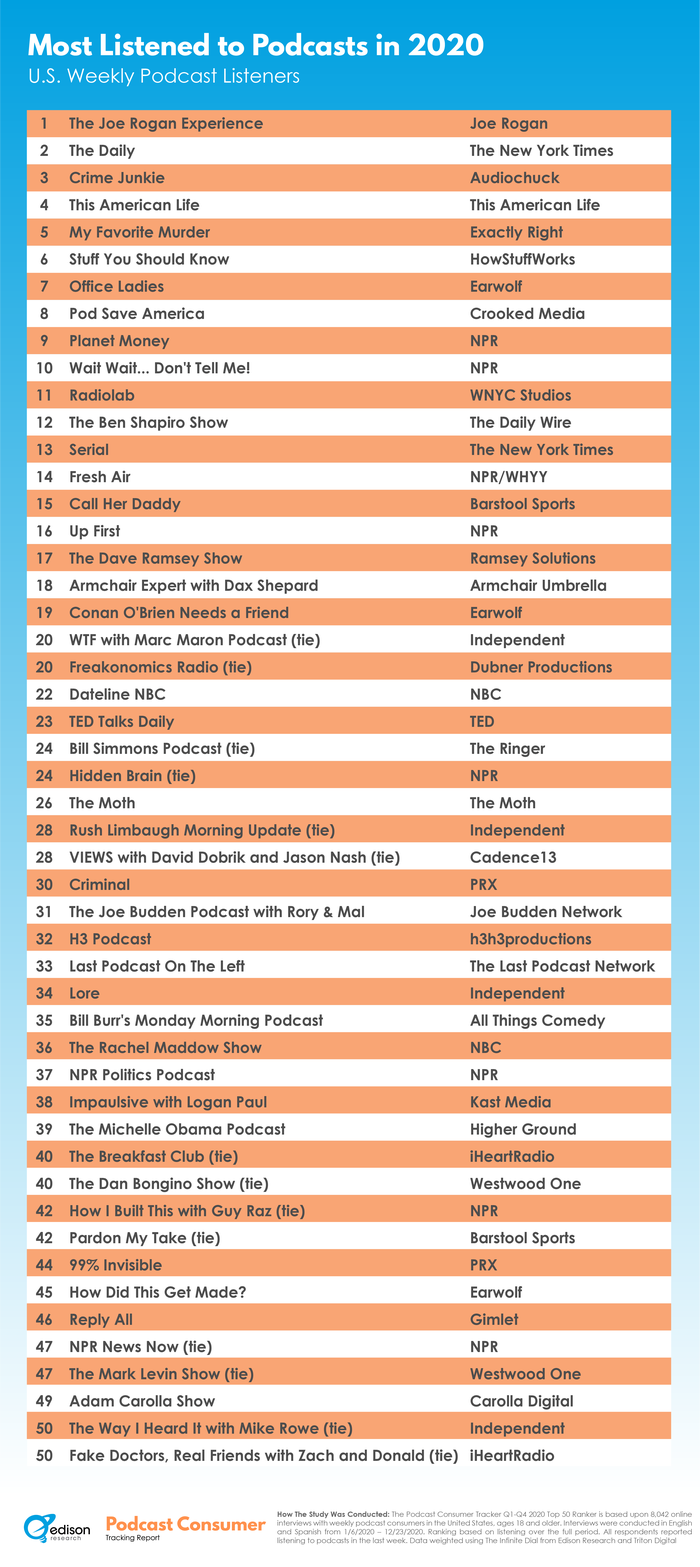 .