Edison Research released its Top Ten U.S. ZPodcast Ranker for the first quarter of 2020. This ranker measures podcasts in America by reach, not downloads, among weekly podcast consumers. In this precise measurement, the quarterly report is unique.
The top podcast by reach among weekly listeners is The Joe Rogan Experience, not surprisingly. Here is an infographic of the top ten: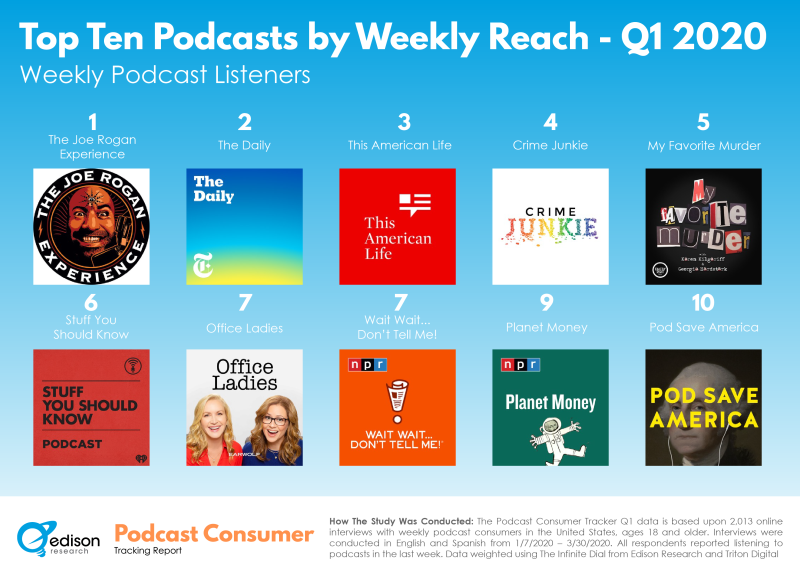 "Spotify's recent deal with Joe Rogan stands a very good chance of increasing Spotify's reach, since once again the JRE is comfortably in the top spot of our national ranker," said Edison Research SVP Tom Webster. "It's also worth noting the strong debut of 'Office Ladies,' which has only been out since October 2019. We are pleased to be able to cover the entire podcasting space, without gaps, in the industry's only all-inclusive ranker."
Edison notes that this research project uniquely "measures the entire podcast space continuously, compared to other download rankers which only measure participants/customers of those rankers, or users of a specific platform." This quarter's research queried 2,013 podcast consumers 18 years and older. Interviews were conducted in English and Spanish.