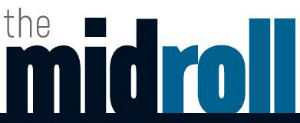 Comedy podcast network Earwolf Media announced its merger with podcasting advertising network The Mid Roll, to form Midroll Media, an end-to-end production and monetization company for online program producers. Jeff Ullrich, founder of Earwolf, is the founder and CEO of the combined entity.
"The new company offers a 360-degree suite of production, distribution, and monetization services to artists, entertainers and thought leaders. Advertisers benefit from access to the talented hosts of more than 120 shows and their engaged audiences totaling more than 15 million downloads a month, using the industry's first user-focused, self-service platform," according to the announcement.
The Mid Roll was 15 months old at the time of merger, and reports tripling its revenue in the last year, quarter-over-quarter. during that time Earwolf's audience and earnings both increased over 130%.
Earwolf's public-facing product, a distribution portal for humorous podcasts, is better known to most people than the Mid Roll's behind-the-scenes monetization solutions. Earwolf's best-known podcast is "Comedy Bang! Bang," which was its first podcast, and is widely distributed on other platforms.
The merged company, Midroll Media, can count a number of influential podcasts in a portfolio of exclusive advertising representations, including "StarTalkRadio" (science popularizer Neil deGrasse Tyson) and "WTF" (comedian Marc Maron).