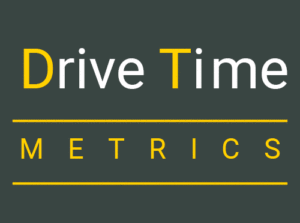 Drive Time Metrics ("DTM") announced this week the expansion of its patent portfolio with the issuance on November 15th, 2022 of its sixth patent, US Patent Number 11502852 B2: In-vehicle Media Content Monitoring and Report Generation, covering what consumers are listening to or viewing in their vehicles.
DTM'S patent family allows for data collection and analytics of the media (audio, video, games, office applications and others, etc.) consumed in a vehicle. The company says that its sixth patent has features of monitoring data relative to real-time media content consumption and user interaction with the in-vehicle entertainment system.
According to the announcement, "More audio is consumed in vehicles than any other listening location and, now that cars are getting "connected,' audio/video and other media data collected from vehicles can provide comprehensive analytics at mass scale. Almost all new vehicles now sold are 'connected' with an embedded cellular modem. In 2021 there were 84 million connected vehicles on the road, and this number is expected to increase to 305 million in 2035.
"Media data collected from vehicles can have many uses including measuring audience, targeting ads, and measuring ad effectiveness. The potential scale of this data is of critical importance to the audio industry, especially for broadcasting which still represents the majority of in car listening.
""In audio we are moving to a world of large-scale census data rather than small-scale samples, similar to what is already happening to TV/video measurement' stated CEO Rod Mackenzie.
"The DTM patent family allows for the collection and analysis of near real time data from a vehicle relating to data elements important to audio and video and other media consumption analytics. Some of these include; unique ID, time stamp, key on/off, channel, volume, location, etc. Whether a consumer is listening to AM/FM, SiriusXM Satellite Radio, Spotify, Pandora, iHeart or other streaming services, including video, anything going through the vehicles infotainment system can be measured, analyzed and reported. The applications for this cross-channel data are numerous and include; audience measurement (AQH, Cume, TSL, etc.), ad impressions, ad verification (confirming ad play), ad attribution (consumer heard an ad and drove to advertisers store or went to website), ad/song/video engagement (tune in/tune out) as well as outcome-based metrics and creation of personalized content. Macro content consumption trends can also be analyzed, e.g. terrestrial audio listening share, peak listening time, shared audio channels, etc."
DTM's leadership team includes founders Bob Maccini (also CFO) & Joe Gallagher and former Triton Digital exec Rob Farve.