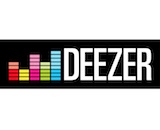 Deezer has inked a deal to bring football content (soccer for us Americans) to its listeners in Australia. The company extended its partnership with UK radio network talkSPORT to provide Aussie Premium subscribers with games and related programming for the English Premier League. Although the streaming service closed its Australian office in 2014, it still operates in that market.
"As football is loved around the world, with 42% of Internet users watching EPL in APAC alone we are thrilled to bring fans in Australia and Malaysia even closer to the live experience through our extended partnership with talkSPORT," said Henrik Karlberg, Deezer Asia CEO.
Sports content has been a growth area for Deezer, which inked a deal to be the exclusive streaming partner for the Manchester United football club at the end of 2016.