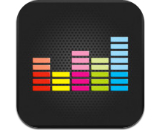 After announcing plans for an initial public offering, French streaming platform Deezer has postponed the event. Deezer officially said that less-ideal market conditions were the cause of the delay. The streaming service said it expects to "review its fundraising options in the future" but has not given a new date for when it might pursue an IPO.
The company was aiming to raise $343 million through the public offering. In announcing the delay, it stated that it is "well funded and well positioned." The service has 6.3 million paid subscribers, but about half of them are signed up through a bundle and are not active users. Deezer has grown revenues impressively in the past three years, from 64-million Euros in 2012 to 142-million in 2014. During that span, net losses remained flat in the 27-28-million Euro range.
Growing revenue while maintaining net loss is not a new financial story in the online music service business. Spotify and Pandora both record net losses. If that financial model does not shine a particularly unfavorable light on Deezer, and was presumably well-known during the IPO-planning stage, why the cancellation, why has the offering been yanked?
There's no well-sourced answer to that question at this time, but one might observe the timing, two days after Pandora stock was savagely stripped of value by investors following the company's Q3 earnings call. To speculate on that point, Deezer's IPO cancellation might not be the company's call as much as that of spooked investors.