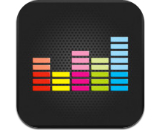 Deezer's first foray into the U.S. market was a special Elite service offered for Sonos systems. Now that partnership is going global, with Elite access to become available for Sonos owners across Europe, Latin America, Asia Pacific, and Canada on March 19.
For people in those markets who already have full-year subscriptions to Deezer Premium+, they'll be able to upgrade to Elite at no charge. Upgrading for promotional users will cost €36 ($40.60), but the company has not yet announced its full pricing structure.
This is a big geographic push for a company that's been moving very gradually in into the U.S. New CMO Beth Murphy told us that Deezer would be entering the U.S. "in a thoughtful way" rather than with a blanket launch. We hoping that this global move means more U.S. products are also forthcoming soon.