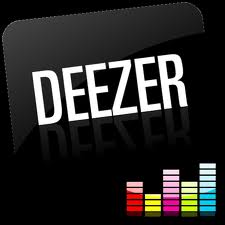 Classical music listening online is an uneven experience, and now has a new champion in Deezer, the 2006-founded, French-based listening platform with 30-million users and 4-million subscribers.
Deezer has launched an app in cooperation with major classical labels Deutsche Grammophon, Decca, Philips, L'Oiseau Lyre, and Accord. Those labels are placing their entire discographies into the Deezer catalog. Deezer reportedly surveyed its users about interest in classical, and 92 percent replied they would listen to classical if there were a better discovery environment. Surveys are all about how you ask the question, but you can't blame Deezer for taking the bait.
In the larger market, classical is among the nichiest of the niche. Nielsen's 2012 report of genre album sales shows classical (7.5-million physical albums) lower than every other category except for New Age, down 20 percent from 2011. On the digital side, 2.6-million albums were purchased, a gain of 14 percent. So, more reason for Deezer's optimism — and the Nielsen numbers do not account for streaming.
The overall point is that classical music serves a marginal audience. A secondary point is that streaming platforms serve it poorly.
It wasn't always the case. Rhapsody got its start in 2000 as a classical-only online jukebox, presenting exactly one label: Naxos, the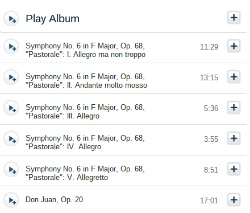 adventurous purveyor of unusual repertoire across the centuries. It was an unexpected slice of heaven for classical lovers (those who were aware of it).
Rhapsody and the other services include classical, but typically in ways that are screwy to users who value classical listening the most. Streaming classical is confused by song-based conventions of the other genres, and by metadata that does not convey proper information. Symphonies are good examples. A single symphony is actually multiple pieces, strung together in so-called movements. Universally, classical streams rip apart multi-movement pieces illogically and irreverently, as if the movements were album songs.
Labeling is also a problem, even in Rhapsody, whose legacy should make it the best in this regard. In classical, the composer is as important (or more so, for many fans) than the performer. In song-based genres it's the opposite — the composer (songwriter) is unimportant as a search term. The frequent result in classical is that you can't tell exactly what is streaming, or what is included on an album that pops up in a search result.
If Deezer solves these presentation problems, it will perform a cultural service. Whether it will make any money doing so remains to be seen. (Deezer is not distributed in the U.S., and is unavailable to RAIN for review.)