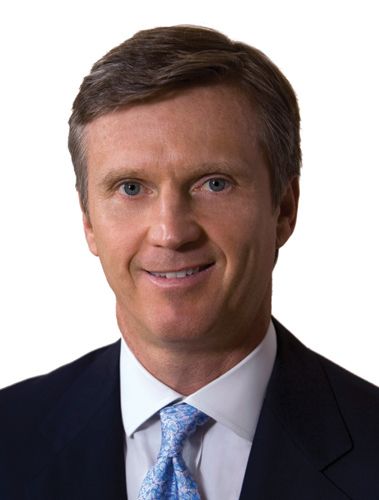 Cumulus Media conducted its earning call yesterday, during which CEO Lew Dickey spoke about the partnership with music subscription service Rdio, and about online music generally. Cumulus struck a deal with Rdio last October, in an arrangement which commits Cumulus to spend $75-million in marketing to Rdio over five years, during which time Cumulus will accrue 20 percent of equity in Rdio.
Dickey's remarks evangelized the values of streaming music, and recognized consumer migration away from downloading. "With this exclusive tie up with Rdio, we now have an important total in the widening digital audio space and a way to participate in the rapidly growing consumer segment for our on-demand music especially as the model for on-demand music inexorably shifts from ownership to access of content."
"The value proposition of the subscription model is superior to the retailing or ownership model when it comes to content of video and audio"
Even as he sanctioned the "access model" of streaming music, Dickey clearly differentiated broadcast radio values: "Now, we remain strong believers that on-demand and custom playlist services do not replace a curated local or national broadcast experience … Radio is so much more than just a playlist punctuated by ads … These new digital services simply replace the music you buy and the playlist you make, which is why is always going to natural complement to a professionally curated broadcast radio experience."
Dickey made several references to a "widening" of audio consumption: "The audio space is widening and total audio consumption is actually increasing because technology makes it more readily accessible." His remarks match recent Edison Research surveys which show mobile listening growth in new environments and daily situations where it could not happen before smartphones and tablets.
In Dickey's view, Rdio's potential includes more than an opportunity for Cumulus to buy into the consumer trend from buying music to accessing music. Dickey pegged Rdio as a recipient of Westwood One syndicated audio content, which Cumulus acquired in 2013.
Cumulus acquired WestwoodOne after selling off 68 radio stations to Townsquare Media. On the balance sheet, Dickey seemed to characterize the WestwoodOne acquisition as a near-swap for the 68 radio stations. The Townsquare deal "provided us with the capital to purchase WestwoodOne, which we closed on December 12," and Dickey called the two transactions "capital neutral."
So the equation appears to go like this: Small-market radio stations out, Westwood programming in, new content funneled to Rdio for distribution to online audiences. In that new content, Dickey emphasized sports brands CBS and NBC, and tent-pole sporting events like the NCAA finals, the Olympics, and the Masters. Entertainment award shows (Grammys, AMAs) and network-branded news are in the WestwoodOne bucket also. Presumably, we can expect to start seeing (and hearing) these non-music streams featured in Rdio during 2014.