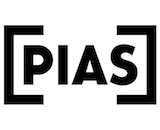 Independent label services company [PIAS] has acquired Inertia Music, another business within that indie niche. Inertia is an Australian company specializing in independent music sales, distribution, and label services. It also runs an in-house label, which has signed popular artists such as Sia, M83, and Robyn. Financial details around this deal have not been disclosed, and there are no current plans for major shifts in personnel.
"[PIAS] and Inertia share the same values and vision for our industry and that is why our new partnership is such an obvious and natural fit," [PIAS] Co-founder and CEO Kenny Gates said. "The combined offering of the [PIAS] network and Inertia's expertise and experience will make a true difference for the independent community in Australia and New Zealand."
Over the past few years, many businesses focused on serving independent label needs have flourished. Sometimes they have succeeded to the point of acquisition by the major labels. Given the ongoing confusion (or frustration) many artists and labels have voiced about the streaming economy, this niche aimed at streamlining those potential pain points could likely remain lucrative.