Coleman Insights has launched a new series of blog posts about listening and engagement habits for music across various platforms. The first post addresses questions of timing and shelf life. An analysis of 26 consecutive weeks of Billboard's on-demand charts to determine the age of songs that people most choose to listen to, then compared that song vintage metric with Billboard's top 10 radio hits.
According to their assessment, the two listening platforms have a nearly identical distribution curve, but on-demand services precede the radio arc by just a few days.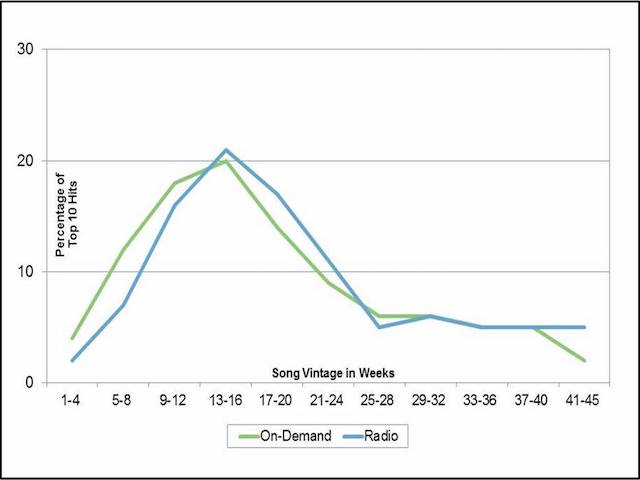 On both platforms, songs grow in popularity during their first eight weeks, reach a pinnacle between 9 and 20 weeks, then fade in interest after 20 weeks. Coleman Insights noted some specific cases that broke from the mold; for instance, the smash hit "Let It Go" from Frozen dominated streams but made little impact on radio. Meanwhile, Meghan Trainor's "All About That Bass" is the poster song for how streaming can bring a song to stardom.