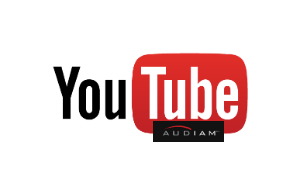 Audiam, a seven-month-old startup, announced closing a $2-million investment round. Notably, the coalition of investors comprises musicians, small-label owners, and producers, some of whom were among Audiam's first clients. The company solves a unique problem, by identifying unauthorized use of recorded music on YouTube, sending that information to Google, tracking usage, collecting previously uncollected royalties, and distributing those payments to rights-holders.
Participating investors include: Jason Mraz and Jimmy Buffett. Label owner Brett Gurewitz made this statement about his participation: "Audiam's got a value proposition where everyone wins: the user at home posting videos, the songwriter, the recording artist, the fan, YouTube, everyone. Their combination of copyright knowledge and tech capability puts them in a class of their own. It's why we use them and why I invested in them."
It is well established that YouTube is the world's most popular music-listening platform. But the presence of music on YouTube is more complicated than in a subscription service like Spotify. Because music is attached to a video file, tagging the file properly for royalty tracking is different from pure-music files. Artists who distribute their stuff don't necessarily know how to configure their uploads for tracking and payment.
Another wrinkle is with music casually included in user-uploaded videos. In that case, the uploader has no stake in the music, and usually does not include metadata (song title, performer, etc.). Videos like that are unauthorized uses of music that fly under YouTube's radar. Audiam wedges into YouTube with technology that identifies those uses on behalf of Audiam clients, and follows through with all the steps needed to generate appropriate royalty income and pay it to the right place.
Audiam manages over 100,000 songs for clients on YouTube. On the flip side of its tracking/payment business, Audiam offers that catalog of songs to uploaders for use in their videos. That side of the business creates an authorized catalog for video uploaders, and generates more revenue for clients.
Audiam Co-founder Jeff Price previously launched TuneCore, a so-called aggregation service that helps independent musicians distribute their recordings to online music services.