Edison Research has released Clubhouse users in America 2021, part of the company's "The Social Habit" study. In it, we learn about social media tendencies of Clubhouse users contrasted with non-users. Clubhouse is a breakthrough social audio app.
This consumer survey was conducted from February 8 to April 25 — during which period Clubhouse as an iOS-only app. In May, Clubhouse was introduced to the Android platform, which runs a dominating majority of global phone systems.
To put a quick profile on this research, which was revealed yesterday in an Edison-hosted webinar, Clubhouse users over index as male, young, white, educated, and affluent social media enthusiasts. Specific metrics of these characteristics are available in the presentation deck, freely available HERE.
Then there is frequency of use: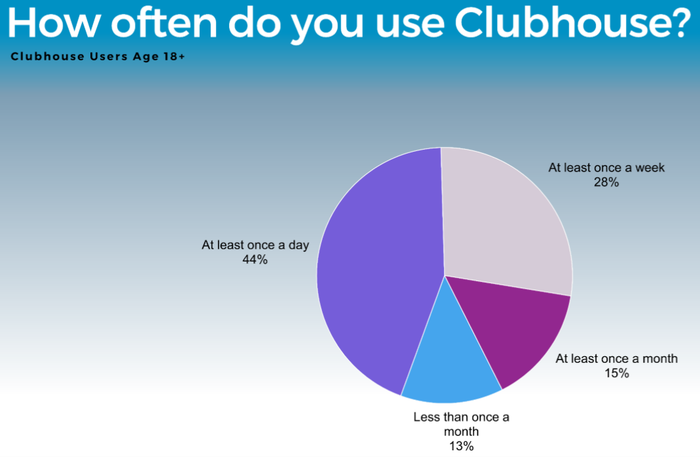 Note that nearly three-quarters of Clubhouse users go into the app at least once a week, and 44% are in there daily.
So Clubhouse early adopters enjoy the app. Further, they are keen on social networking generally, with more than twice as many as non-Clubhouse users agreeing that the positives outweigh the negatives of social media. In the following interesting chart, we see that Clubhouse users spend a ton of time in mainstream social brands: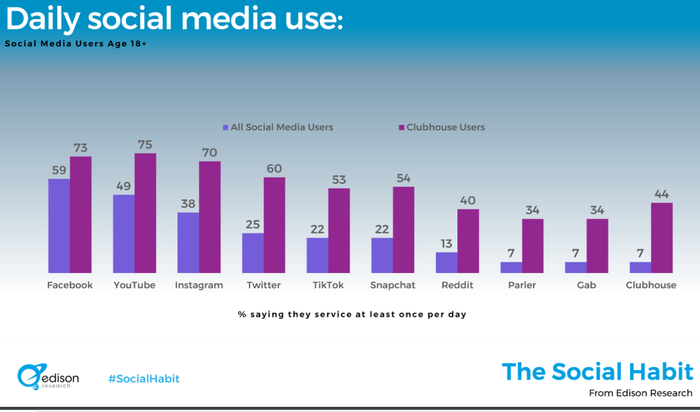 In a paradox with the foregoing social enthusiasm, Clubhouse users also over-index for thinking that social media has had a negative impact on their emotional wellbeing — in what appears to be a "we love what hurts us" mentality.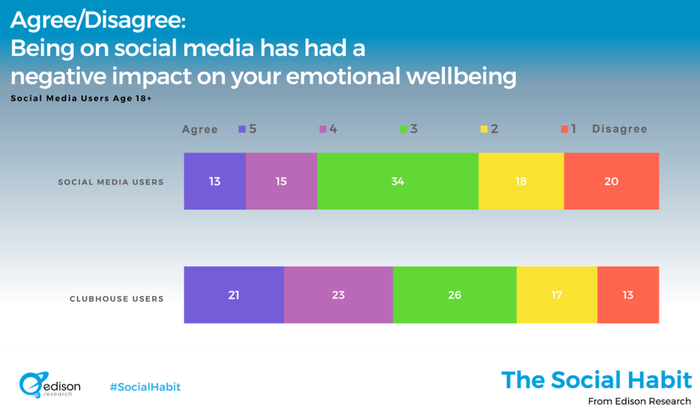 .