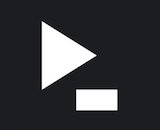 Student discounts to streaming services are not new, and classical  specialist Idagio is leveraging that user acquisition strategy. The pitch is based  on the idea that classical music fosters relaxation, brain benefits, better sleep, and lower stress — in time for final exams.
The full subscription cost for students at accredited college-level schools can sign up HERE.
Idagio claims two-million licensed, and much more accurate and intuitive music discovery than in the comprehensive music streamers whose tracks are governed by pop-music metadata of the song/album/artist type — those data fields don't work for classical music and usually return dismal search results.
IDAGIO CEO and Founder Till Janczukowicz comments, "In an ever-faster world, classical music gives people what they need most: time to pause, focus and be inspired. With this student discount launch, we hope to make it easier than ever for young people to benefit from classical music, and for the music of our partners to be heard by more listeners across the globe."