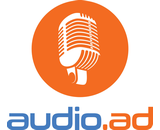 Cisneros Interactive announced today a $2-million investment in digital audio advertising company Audio.Ad, which specializes in Latin American and U.S. Hispanic audiences. Cisneros owns a majority stake in Audio.Ad, which it acquired in March, 2015.
Purpose of the funding is to expand operations in Brazil and Central America, and to strengthen its position in the U.S. Hispanic market.
"During the past year, we have consolidated our offer and experienced solid growth in these markets, solidifying our leadership position in Latin America," assured Carlos Cordoba, Managing Director of Audio.Ad.  "We've made significant investment and progress in educating the market on the usage and benefits of audio advertising, and we have run a number of successful campaigns that prove that audio ads deliver concrete business results."
Cordoba is co-founder of Audio.Ad, with German Herebia. The company places ad campaigns in terrestrial radio webcasts, and pureplay internet streams.