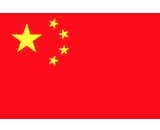 China has been a market of interest and growth for audio over the past year, but that rise may not continue unchecked. The Cyberspace Administration of China ordered 26 audio-focused apps to close or enter talks with regulators on Friday. The apps in question were charged with spreading "historical nihilism" or "pornography," according to the CAC notice, although it only gave details about a few of the programs it was investigating.
TechCrunch reported that sources have experienced issues downloading multiple types of audio apps in China. The local podcast sharing app Himalaya FM and a competitor named Zizhi FM have been removed from some Chinese Android marketplaces. Even major audio operators such as NetEase Cloud Music may be targeted in this action, with reports that the app appears as unavailable for download due to "maintenance."
All three of those programs are available on Apple's App Store in China, although Chinese authorities have been slower to put restrictions on the Apple platform in the past with other forms of media.