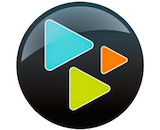 With album sales on the fritz, you'd think that CD Baby would be in dire straights. Yet the indie-friendly music retailer is actually getting aggressive with its business with the launch of a new service tier called CD Baby Free. This service eliminates the usual costs for musicians to sign up with the company and set up their songs. In exchange, CD Baby takes a 15 percent cut of digital sales rather than its usual 9 percent rate. The Free plan doesn't allow distribution to online retailers, but its members can still embed their digital stores on their websites or Facebook Pages. And they'll be able to sell directly through the CD Baby site.
This action positions CD Baby to compete more directly with Bandcamp, which also has a free service that includes a 15 percent cut on digital sales in addition to a 10 percent cut on merchandise. A tangential competitor, TuneCore, distributes only to non-physical retailers (download or streaming), and charges an annual fee while letting the rights-holder collect 100% of ensuing revenue. The variety of sign-up structures allows artists to tailor their costs depending on projected uptake of their music.
Distributors are getting wise to the shift to digital and streaming — especially how it impacts the independent music scene. The platform that can offer the best financial deals to artists while allowing them to retain creative control over their work will likely emerge as the top dog.