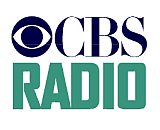 CBS Radio announced a relaunch of its Radio.com free mobile streaming app. The program now sports new visuals and higher audio quality. Listeners can access live streams of local radio stations and search for other CBS Radio channels by location or genre. All of CBS Radio's stations are available in the app.
Radio.com is also now home to CBS Radio's podcast portfolio. The broadcaster's podcasts used to be housed at the Play.it, but that site now redirects to the podcast hub on Radio.com. Dedicated show pages on the platform let listeners subscribe to their favorite podcasts and automatically download new episodes of those programs.
"By combining their favorite local radio stations and on-demand content, we are catering to the distinctive tastes of mobile-first audiences, giving them control over when and where they engage with our content through a free, best-in-class experience," said J.D. Crowley, CBS Radio's executive vice president of digital.
CBS Radio also detailed the advertising potential of the new Radio.com in its press release. Advertisers can sponsor specific station pages or groups of stations by format. Partner messages can also be targeted to listeners and app streams.