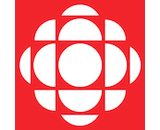 CBC, Canada's public broadcasting company, has announced a winter podcast season. (See the network's entire — and extensive! — podcast portfolio HERE.
Six new shows are launching into that catalog. In that cluster, the CBC emphasized two headline podcasts:
WELCOME TO PARADISE – Launching Tuesday, February 15
Anna Maria Tremonti has been keeping her past a secret for more than 40 years. As one of Canada's most respected journalists, Tremonti has a reputation for being fearless and hard-hitting. She's reported from some of the world's most dangerous conflict zones. But, none were as immediately threatening as life at home. In this six-part memoir, Tremonti reveals the deep trauma of an abusive marriage. The result is a profoundly intimate portrait of a powerful woman confronting the source of tremendous pain and trauma and, remarkably, freeing herself from a life-long sense of shame.
NOTHING IS FOREIGN – Launching Friday, February 11
World news, local voices. A weekly trip to wherever the story is unfolding. A co-production with CBC News. Hosted by Tamara Khandaker.
"I grew up at the intersection of a bunch of different cultures and spent my formative years with an incredibly diverse group of friends. That upbringing has given me a deep appreciation for other places and cultures, and allowed me to think of myself much more as a global citizen," says Khandaker. "I've been craving a show that looks at world news through that lens, and that's what Nothing Is Foreign will do – it'll go deep, center the people who are living the news, and be curious about the histories that make us who we are. It'll help listeners feel more connected to the world around them and make it feel just a little bit smaller."
Childhood Grief; Cold Case; Dating; Wannabe Sci-fi
Four new podcasts round out the winter season:
SORRY ABOUT THE KID – Launching Wednesday, January 19
Thirty years after his brother was killed by a speeding police car, host Alex McKinnon unearths his childhood grief, with help from family, friends, and a therapist who witnessed his brother's death, in this emotional four-part series.
THE NEXT CALL: THE CASE OF NADIA ATWI – Launching Tuesday, February, 8 
On December 8, 2017, Salwa Atwi arrived at her daughter Nadia's home in Edmonton as part of their regular carpooling. But Nadia didn't come outside, and the young kindergarten teacher was never seen again. Host David Ridgen investigates.
TRUE DATING STORIES – Launching Friday, February 11 
Whether it's true romance or a night gone horribly wrong, this series offers the greatest real dating stories ever told. These sexy, jaw-dropping, comedic re-enactments will make listerners laugh, cry, and quite possibly swear off dating altogether. Based on the CBC Gem series.
LET'S MAKE A SCI-FI – Launching Tuesday, March 1
An eight-part adventure through the creative process as three comedians (Ryan Beil, Maddy Kelly and Mark Chavez) try to write a legit sci-fi pilot — with help from Hollywood pros.