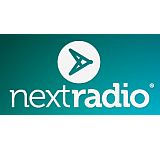 Yesterday, we learned about the latest updates to the NextRadio app, as disclosed at The Radio Show in Indianapolis. Also at the event, Emmis CTO Paul Brenner offered some insight as to when other carriers might begin including the app in their smartphones. Brenner said carriers are waiting for proof that radio is able to deliver a consistent, unified product. "Their hesitation is radio can't do it," Brenner said, according to Radio World. He meant that other carriers need to see all-in participation from U.S. radio, before activating their FM chips and carrying the NextRadio app.
NextRadio has a solid base of radio stations involved, currently about 6,700. Brenner noted that the growing station involvement has helped the company reach out to more carriers.
Right now, Sprint is the only telecom tied up with NextRadio, which is currently enabled in about 7 million smartphones. Eric Williams, a Sprint product manager, told Radio World that, "when you can say the whole industry is behind this, that's when it's going to happen." He also noted that there has been 17-10% month-over-month in usage.
Inside Radio also reported from the Radio Show panel, and noted rhapsodic comments by Williams regarding that growth: "It's been phenomenal. It shows how great the app is."
The apparent takeaway from the Radio Show panel: Sprint — enthusiastic. NextRadio — improving and growing. Other carriers — waiting.