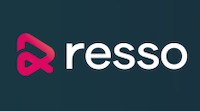 Chinese conglomerate Bytedance, which owns the popular video app TikTok, is moving forward with a standalone music streaming service. The platform is called Resso. The "social music streaming app" is debuting in India. Bytedance began testing Resso in India and Indonesia back in December.
Resso has a sharing focus. It has features for users to interact, such as sharing lyrics, comments, and user-generated content with each other. Music begins playing as soon as the app launches.
Although the company did not share a figure for the number of tracks in its library, Resso is launching with deals with some key music companies such as Sony Music Entertainment, Warner Music Group, Merlin, and Beggars Group. Notably, the company will not have the catalog from Universal Music Group. That could be because UMG is an investor in Tencent, a rival to Bytedance.
Resso runs on a freemium model with two different tiers. The free access is ad-supported and is capped at 128 Kbps audio quality. The paid version is an ad-free subscripiton with streaming quality of 256 Kbps. It will cost 99 rupees ($1.35) a month on Android or 119 rupees ($1.62) a month on iOS.
"India has the largest population of GenZ as compared to any other country globally," said Hari Nair, head of music content and partnerships for Resso India. "With the core of Resso's target audience being GenZ, it is only logical for Resso to make its debut in India. We will discuss additional markets when appropriate."