To promote an upcoming webinar [see RAIN here] next Tuesday, October 12, Borrell Associates has released projections of advertising recovery across 17 media categories. In it, radio is projected to experience negative growth (4.6%), while streaming audio is predicted to grow 17.8%.
Here is the teaser graphic sent out by the company: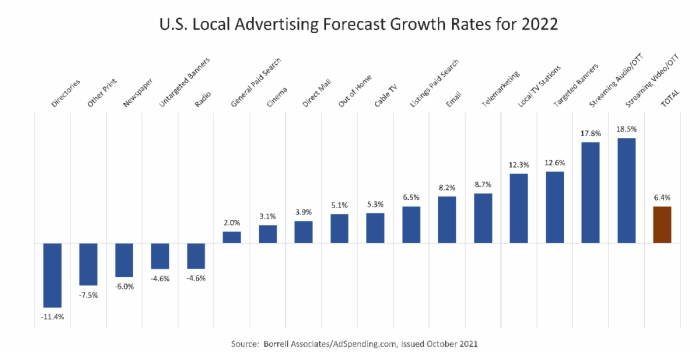 The webinar, Local Advertising Forecast for 2022, promises to discuss  "an uneven recovery for local markets."
It's a free event; register HERE.
.