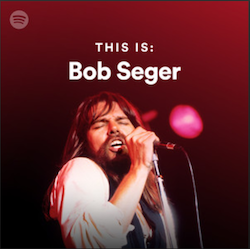 We've seen several staunch holdouts against streaming relax their stances this year as the distribution path becomes more lucrative. Bob Seger is the latest to reverse course. Twelve albums from Seger's catalog have been added to Spotify, Apple Music, Amazon Music, iHeartMedia, Slacker, and Napster.
Neither Seger nor his manager have commented yet on why the music has been allowed to stream or why only select albums are now available on those platforms. However, a source told Variety that fan interest was a key driver in the switch.
Taylor Swift just ended her years-long break with freemium streaming. Garth Brooks has a tie-up with Amazon. The Beatles gave streaming services the best Christmas present in 2015. The slow erosion of those long-time holdouts is happening as streaming continues to dominate both national and international music revenue charts.