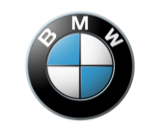 BMW announced a new in-car entertainment partnership with Deezer that will see the streaming service becoming available through the BMW ConnectedDrive system. This allows drivers to access Deezer's music and audio library without using their smartphones. The listening happens on the vehicle's built-in SIM card. Most international driving also will not incur extra fees or roaming charges. Tracks can be stored for offline listening in the in-car system for times when the driver is in markets where the service is not available.
The release mentions only European markets, which makes sense for these two German and French companies. It seems unlikely that U.S. BMW owners will have this type of musical access until Deezer makes a full U.S. launch.
This is the second connected car news in a week from the German automaker. In its latest earnings call, BMW said it would begin supporting the Apple CarPlay and Android Auto systems in the future.