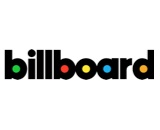 Billboard announced a revamp of its Emerging Artists chart. The new chart will be a break-out of the overall Billboard Artist 100 chart and replaces the weekly Billboard + Twitter Emerging Artists chart that debuted in 2014. The Emerging Artists will be identified by the same formula behind several other Billboard charts, with a combination of album and track sales, radio airplay, streaming, and social media buzz.
Any performer that has reached a top 25 placement on the Hot 100 or Billboard 200 charts will not be eligible for the Emerging Artists chart. That ranking will also exclude artists with two or more top 10s on the Billboard "Hot" song genre listings or the "Top" album listings.
The new methodology for Emerging Artists debuts with the September 2 chart. Portugal. The Man. tops that inaugural accounting, followed by country trio Midland.
Billboard began incorporating streaming data into its chart calculations in November 2014.