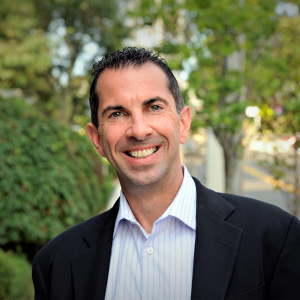 In a new-year press release, Townsquare Media announced that co-CEO Dhruv Prasad will step down and his counterpart, Bill Wilson, will step into the sole CEO role at one of the largest radio groups in the U.S. Townsquare owns and operates 321 radio stations.
The two executives moved into the co-CEO arrangement a year ago when co-founder Steven Price stepped out of the CEO office and settled into the Executive Chairman role. Today, Price remarked, "We thank Dhruv for his hard work and contribution in building the Company over nearly a decade and for his leadership over the last year as Co-Chief Executive Officer, a period in which we reset our strategy on our core local mission and delivered financial results that were at the top of the industry. We wish him the very best as he embarks on his next chapter."
Bill Wilson joined Townsquare in 2010, just months after the company was formed from bankruptcy proceedings of Regent Broadcasting. During that exercise the new Townsquare Media absorbed the Gap Broadcasting Group consisting of 171 stations in 35 markets. This dealmaking was executed by Oaktree Capital Management (a former owner of Triton Digital) which owned Gap.
Wilson came from AOL, where he was President of AOL Media under then-new CEO Tim Armstrong, who had arrived from Google. Before ascending to the top office at Townsquare he was EVP and Chief Content and Digital Officer. Wilson's digital chops helped shaped Townsquare's product lineup and 21st-century sensibility. In addition to porting over some music blogs from AOL that he had started, he has presided over two digital divisions: Townsquare Interactive (digital marketing solutions for local businesses) and Townsquare Ignite (a programmatic advertising platform). The company typically refers to its radio outlets as brands, not stations, and presents the business as a premier local advertising and marketing solutions company in small and mid-sized markets.
Townsquare Media became a public company in 2014 via an IPO on the New York Stock Exchange. TSQ stock is up an eye-popping 23% in afternoon trading.
In thanking Prasad, Wilson said, "Together, we were able to reorient Townsquare to focus on our 'Local First' strategy, and successfully rationalize our non-local businesses. "I look forward to continuing this strategy, which has driven strong local growth in 2018, particularly within our digital businesses, and solidified our position as the premier local advertising and marketing solutions company in the heartland of America."