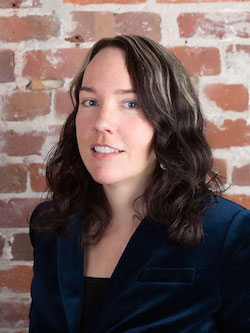 Deezer announced the appointment of Beth Murphy as its new chief marketing officer. She will lead the global brand in addition to guiding efforts in product marketing, product management, acquisition, engagement and customer service in the U.S. and worldwide. Murphy most recently held the same position at Zinio, a digital magazine app, but before that she also spent a year and a half working at Stitcher, which came under Deezer's wing in October.
Murphy said that Stitcher integration is expected toward late Q1 or early Q2. The company has already been busy with adding content; she said 2,500 new shows have already been added since the acquisition.
"I think on-demand music and talk…it's still very nascent, but it has the potential to really change how consumers listen to music and entertainment. That's always been my sweet spot."
Deezer's entrance into the U.S. market generated a lot of buzz late this year. The France-based company rolled out the Deezer Elite plan, targeting audiophiles through partnerships with select Sonos and Bose home sound systems. Murphy said the gamble has paid off thus far: "We see a lot of great reviews of the service, we see great tweets and customer feedback." In fact, the Deezer Elite service has attracted about 100,000 new users in the past 90 days, according to Murphy. She said the team is hoping for seven-figure membership in that audiophile segment as Elite continues to roll out.
Of course, that begs the question of when the full Deezer service will make its way to our shores. "It's still in the works," Murphy said. "We anticipate it will be 2015." She explained that there will probably be more initiatives on the scale of Deezer Elite reaching out to specific listener categories rather than a blanket launch across the country. "We want to do it in a thoughtful way."