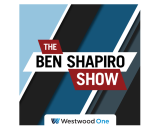 Political podcaster Ben Shapiro, recently noted in RAIN News for his wide syndicated extension into broadcast radio, has lost toothbrush maker Quip as a sponsor, after Shapiro performed the sponsorship message at a Right To Life rally. Quip referred to "a venue we did not endorse" in its reason.
Actually, Shapiro reportedly lost two advertisers: meditation app CALM has exited show sponsorship as well, complaining about the content of Shapiro's performance, rather than the venue particularly. "We do not align with this message. We're pulling our sponsorship." CALM reportedly stated, according to The Hill. (When we linked to that Twitter post, we found the post no longer exists.)
The double sponsor withdrawal puts focus on "brand safety," a perpetual concern in all media categories, and especially in emerging types which focus on distinct personalities. When blogging was an emerging format, display advertisers were notoriously wary of putting their creative next to potentially controversial content.
Ben Shapiro is a conservative podcast/radio personality, and he used the Right To Life gathering as a live podcast event, complete with sponsorship messages. Part of the monologue focused on his contrivance of "baby Hitler" as an abortion subject, stirring social comment. Neither sponsor mentioned that particular part of Shapiro's presentation.
Quip's abandonment of the show, which was accompanied by more detailed explanation than CALM provided, appears to be about the Right To Life venue entirely. "Our mission is to make good oral health more accessible to everyone, and podcast advertising is one way we're able to realize this," Quip reportedly stated. "However, following one of our ads being read in a venue we did not endorse, we have chosen to discontinue our advertising relationship with this show. We are also taking steps to ensure all of our advertising partners are aligned with our oral health mission and values."
We don't see how Ben Shapiro's show pertains to oral health at all, either in support or opposition, but clearly the live performance threatened Quip's sense of brand safety. That's interesting, as brand safety issues today are usually associated with programmatic placement, not show-specific affiliations. To put it another way, if Quip doesn't like Shapiro's vibe, why did it ever buy in?
Sponsorship messages for other advertisers besides Quip and CALM were performed by Shapiro at Right To Life. As far as we know, none has exited the show.