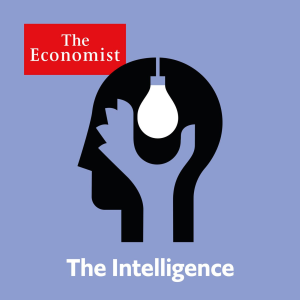 Audio news has never been so resplendent with listening options. Today brings news (and a trailer) from The Economist, a global current events publication, called The Intelligence.
The trailer highlights the international scope of The Economist generally, and presumably the new show. That globe-spanning range might be a key differentiator as The Intelligence nestles into a category successfully occupied by NPR, The New York Times, Washington Post, Marketplace, ABC News, Vox Media, and others.
The Intelligence launches on January 29. Its drop time will be 11:00am London time (6:00am ET), and the show will be about 20 minutes long. Jason Palmer, and Economist editor, will host — he will be supported by eight editors and producers who have been hired for this project, according to Digiday. The investment of resources is an indicator of how important this on-demand audio space has become to media brands.
Digiday's coverage includes an interesting metric: monthly revenue from Economist podcasts has increased 50% in the last year. Tom Standage, head of digital strategy, is quoted to say: "The commercial model for podcasts is really good, much better than video pre-roll, which is a horrible business. Video is expensive to make, and the CPMs are low. Advertisers want to reach podcast listeners."
The Economist started its first podcast in 2006. The brand has an "Economist Radio" page which presents a chronological list of produced audio from several existing shows: Money Talks, The Week Ahead, The Economist Asks, and Babbage.