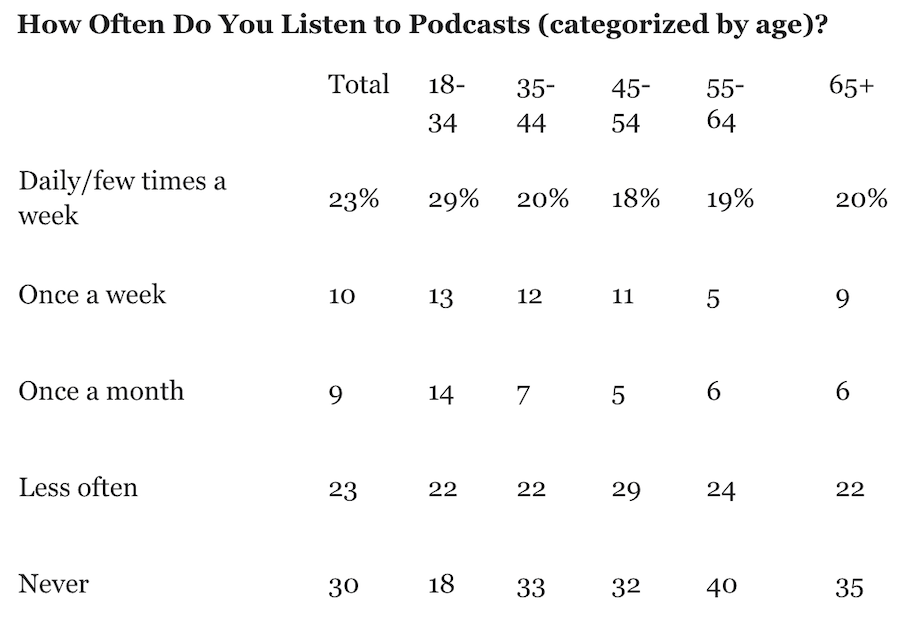 CBS News has conducted a poll into podcast listening habits and found an upward trend over the past year. In December 2017, 53% of adults said they never listened to podcasts, but in the latest results the rate shrank to 30%. The drop was even more extreme for listeners who fall in the Millennial age group. Within the survey's 18-34 demographic, where 47% said they never listened to podcasts in December 2017 but only 18% did in January 2019.
The share of respondents who are daily or "a few times a week" listeners rose from 15% to 23%. The youngest age bracket again had a marked interest in podcasts, with 29% of the 18-34 age group stating they listen to these shows daily or a few times a week.
The CBS News poll was conducted by telephone with a sample of 1,019 adults. The interviews were conducted in English and Spanish.