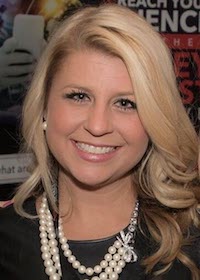 Beasley Media Group has promoted within the family for its latest digital role. Erika Beasley has been appointed vice president of digital content for the company. She joined Beasley in 2004 as a traffic manager, then climbed the ladder, most recently serving as corporate digital content director for local markets. In her new post, Beasley will oversee content creation for all of the company's digital platforms.
"Erika's outstanding work throughout the years, in variety of different roles, speaks for itself," Beasley Media Group Chief Content Officer Justin Chase said. "Her many contributions to the company's digital transformation has moved us forward in profound ways. I look forward to Erika partnering with our Vice President of Digital Market, Jennifer Williams, and the company's highly talented digital content team to further expand our digital footprint."
Beasley has been expanding its digital audio footprint, including an overhaul to its podcast leadership in 2018.