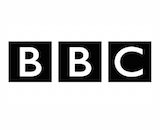 We reported yesterday that the BBC blocked Google Podcasts' access to BBC podcasts, so they cannot be represented in the Google Podcasts app. That block extends to playing BBC podcasts in Google Search results, via the native audio that Google has built there. The upshot is that BBC has withdrawn its shows from discovery and playback in Google — that includes Google Search's play buttons, and the Android app.
The BBC declined to comment in response to our inquiry yesterday, but this morning a blog post appeared by Kieran Clifton, Director of BBC Distribution and Business Development. "You might have also seen that our podcasts are no longer available on certain Google products," Clifton begins, "including the Google Podcast app and Google Assistant. I want to explain a little bit about why that has happened."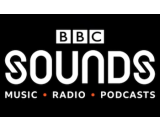 The thrust of the BBC's rationale appears to be a sense that Google is hijacking playback of BBC podcasts, directing listeners away from BBC Sounds, the on-demand audio app launched by the UK giant in 2018. After Google started its discovery mission last year, according to Clifton, "Google has since begun to direct people who search for a BBC podcast into its own podcast service, rather than BBC Sounds or other third party services, which reduces people's choice – an approach that the BBC is not comfortable with and has consistently expressed strong concerns about."
Kieran Clifton notes that the BBC asked Google to exempt BBC programs from the native-audio search results, and that Google declined.
The blog post goes on to assert that while discovery and reach are important to the BBC, the organization also wants "to ensure it is done in a way that is good for all audiences." The main criterion for that, insofar as we understand the logic laid out in the BBC's blog post, is obtaining audience listening data. Consumption metrics help the BBC make decisions on future programs, and optimize the BBC Sounds app around what listeners care about.
Here is the key paragraph:
"In the UK we have a creative and flourishing radio and podcast industry and the BBC plays a significant part in this, which we're really proud of. So we want to make sure podcasts made in, and championing the UK, are prominent on global platforms. We also want to make our programmes and services as good as they can possibly be – this means us getting hold of meaningful audience data. This helps us do a number of things; make more types of programmes we know people like, make our services even more personalised and relevant to people using them, and equally importantly, identify gaps in our commissioning to ensure we're making something for all audiences."
This is quite an interesting justification for removing BBC podcasts from the convenience of native listening in Google Search, as it ties audience consumption metrics to audience satisfaction. That's not a new argument; just about every audio publisher thinks that sharp audience data improves business success which trickles down to the listener. But you don't often hear a network connect audience tracking directly to audience benefit.
During the many years that Apple Podcasts did not make listening metrics available to show creators, the resulting "Black Box" was universally criticized as dragging down the entire podcast industry, because of Apple's massive distribution reach. The BBC seems to be anticipating a similar situation developing with Google, perhaps all the more so as Google's podcast audience growth mission aims to double listening in the next few years.
From the outside, the BBC's maneuver seems as risky as it is bold. Even when podcast creators and distributors complained about Apple, their main line of podcast promotion pointed to Apple first, because prospective new listeners were likely using Apple's app already. Even today, the most common tagline at the end of a show's commercial goes like this: "Listen to us on Apple Podcasts, or wherever you get your podcasts."
The BBC is a different sort of business, of course, partly supported by the UK's residential television licensing. If that framework provides some level of quarantine from the stresses of audio publishing in an unregulated field of competitors all scratching for reach and sponsorship, the startling rejection of Google's discovery power can be understood, at least partially.